Liberia Organic Association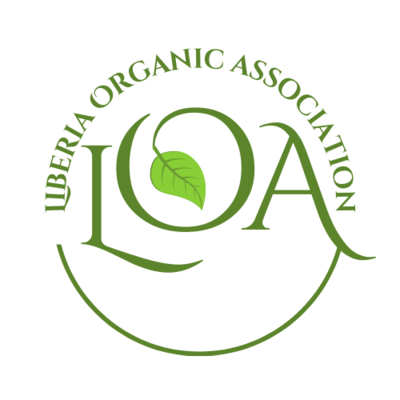 Country/Territory
Liberia
Abbreviation
LOA
Website
www.ejflomococoa.com
Phone
+011 (231) 777674404/(231) 776936315
Contact
Ebenezer Flomo

Description

The Liberia Organic Association (LOA) is a non-governmental organization founded in 2022 to support the growth of organic farming in Liberia, to increase the number of farmers adhering to organic practices and to expand the environmental contributions of organic farming throughout the communities and the entire country. To achieve this, we need proper agricultural policies that support the existence and growth of viable independent organic farms. This Association aims to bring farmers to the forefront to advocate and educate for strong organic standards, technical assistance, and training to support a national growth of organic farming. We are seeking sponsors and partners in this endeavor.

The mission of the Liberia Organic Association is to develop a national certification program for organic producers, to provide certification of organic products, and to build and support a farmer-led national organic farmer movement and national policy platform by strengthening and supporting the capacity of organic farmers and cooperatives, supporting collaboration and leadership among districts, counties, national and international organic farmer organizations, developing and advocating for policies that benefit organic farmers, and welcoming support and cooperation with like-minded individuals and organizations.
See all from Africa