KLEBERNILSON LIMA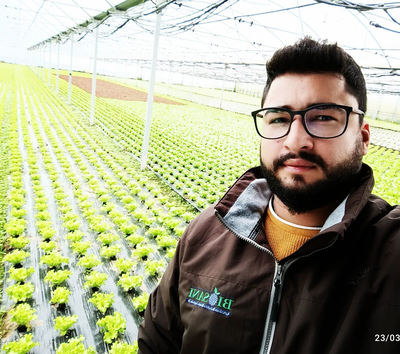 Country/Territory
Portugal
Website
https://www.linkedin.com/in/klebernilson-lima%C2%AE-0170b6ab/
Description

Currently I work in the Technical and Business Department of the Agricultural Biotechnology Company BIOSANI® (www.biosani.com) and I work as a Consultant in Organic Agribusiness at BiOrganic's® in Portugal.

I have a degree in Agroecology, with postgraduate degrees in social economics and cooperatives and a Master's degree in Environmental Management.

I am a lover of the nature and complexity of interpersonal relationships.

Learning by observing to understand phenomenological processes is my modus operandi.

I like new and big challenges, I mainly seek to work from an eco-systemic perspective in identifying opportunities and analyzing the different possibilities of action. Through participatory methodologies and from a technical point of view, I seek to suggest and implement quantitative and qualitative solutions to overcome the daily challenges of my professional routine, thus aiming to outline strategies that collaborate efficiently and effectively for organizational and institutional success. .

Proactivity, Resilience, Organization and Adaptability are my strengths!

"For those who have strong thinking, the impossible is just a matter of opinion" This is my life philosophy!
See all from Portugal
See all from Europe