OPTION-MPC
ORGANIC PRODUCERS IN THE ISLAND OF NEGROS MULTI-PURPOSE COOPERATIVE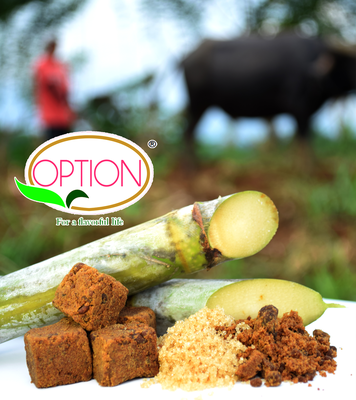 Country/Territory
Philippines
Abbreviation
OPTION-MPC
Phone
+639177718414 +63 344765530
Contact
AGNES IIDA

Description

Organic Producers in the Island of Negros Multi-Purpose Cooperative (OPTION-MPC), located in Sitio Palanas, Poblacion 2, Sagay City, Negros Occidental, Philippines, is engaged in the production of organic brown sugar, industrial grade muscovado, premium grade muscovado and molasses.

The growing interest of the consumer public in healthy lifestyle and organic products gave impetus for OPTION's focus on naturally grown and process sugar and molasses, sourced from organic sugarcane.

OPTION-MPC was registered with the Cooperative Development Authority (CDA) on August 26, 2006. Twenty (20) Cooperators who are mostly sugarcane planters in the Northern District of the province of Negros Occidental organized OPTION-MPC. The OPTION-MPC Sugar Mill – Cooperative is owned and managed by the Sugarcane Planters.

Through the efforts of the former Governor Alfredo G. Marañon, Jr., the Cooperative acquired a second-hand sugar mill that was donated by the Organization for Industrial, Social and Cultural Advancement (OISCA) Japan. Governor Alfredo G. Marañon, Jr. formally accepted the donation from OISCA-Philippines Representative Mr. Shegime Watanabe, on the 5th day of May 2006.

The five hundred (500) tonnage per day sugar mill from Japan was reconstructed and installed on a forty thousand (40,000) square meters lot in Sitio Palanas, Barangay Poblacion 2, Sagay City, Negros Occidental, Philippines. The sugar mill started its operations on October 8, 2008 for crop year 2009.
See all from Philippines
See all from Asia