Alexander von Hildebrand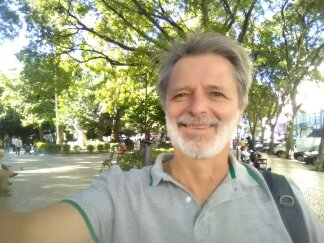 Country/Territory
Portugal
Description

Alexander von HILDEBRAND, M.A
Consultant on Health and the Environment
German, living in Lavre, Alentejo,Portugal
Alexvonhil@gmail.com

35 years of field experience in the Global South

• 2017-2018: Senior Consultant for World Health Organization on Health, Water and Climate Change in Asian countries
• 1981 to 2016: Program Manager for global development agencies (WHO, FAO, GIZ, SDC) in support to state and non-state actors in The Philippines (2013-2016), Ecuador (2009-2013), India (2001-2008), Mali (2001), Madagascar (1990-2000) and Peru (1982-1989);
• Short-term missions to Bangladesh, Bhutan, Cambodia, Cook Islands, Haiti, Indonesia, Laos, Maldives, Mongolia, Solomon Islands, Thailand, Vietnam.
• Strengthened national capabilities to plan for resilient, healthy and dignified livelihoods of people, communities, and regions, in alignment with the MDG and the SDG targets.
• Facilitated policy dialogue, enabled the set up of institutional frameworks and legislation to develop and implement national action plans to improve health and well-being.
• Reinforced settings-based approaches to increase health resilience to climate change in cities, workplaces, health facilities and schools.
• Coordinated cross-disciplinary initiatives and intersectoral efforts, achieving better capabilities to address environmental health challenges.
• Supported community empowerment and engagement guided by the principles of ecological balance, equity and sustainability.
• Advanced skills for project/ programme administration, participative training, resource mobilization, evaluation, reporting and communication.
• Developed communication materials and manuals for community training.
• Cooperated with academia for action-research work and field practices.

Assets: Sustainable community development and health; Health and climate change; Ecological agriculture; Multicultural know-how.
Skills: Proficient in English, German, Spanish and French; Read Portuguese and Italian; Basics in Greek.
Education
1990: Master's in Development Studies, Erasmus University, The Netherlands.
1981: BSc. in International Rural Development, University of Kassel, Germany.
1974: Technician in Tropical Agriculture, Swiss Tropical and Public Health Institute, Basel, Switzerland.
See all from Portugal
See all from Europe