Sahar Brahim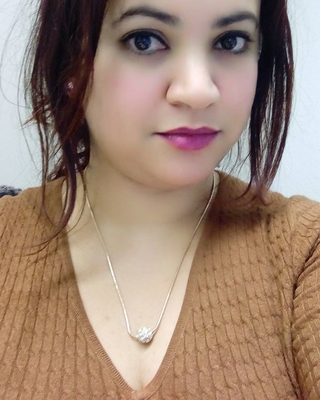 Country/Territory
Germany
Website
www.linkedin.com/in/sahar-brahim
Description

Since January 2022, I have been working as a certified analyst at FLOCERT Company located in Bonn. Part of my job is to assess EU FAIRTRADE customers' audit reports against Fairtrade standards. Other tasks include active communication with certified applicants and clients and assisting with certification-related issues.
I am a PhD student (since 2014 till now) at the Institute of Crop Science and Resource Conservation-Dept. Agroecology & Organic Farming- University Bonn- Germany. I have been working as a Research Assistant (2014-2016) for the project (Optimization of Grain legumes for Organic farming under reduced tillage and direct seeding: weed control and inline fertilization with phosphorus and sulfur ) at the Institute für Organischen Landbau IOL, Uni-Bonn.
Organic Agriculture has always been my area of interest and hence I did during my studies; starting by intending advanced courses in Biology-Geology cycle then enrolling in an National Engineer program specialized in Horticulture-Organic farming (5 years) at the High Agronomic Institute of Chott Meriem- Sousse. Consequently, following by my Master's degree in Agricultural sciences (Mediterranean Organic Agriculture) at CIHEAM-Bari Institute, Italy in Octobre 2013. My master thesis was focusing on identifying and clustering the profile of the organic food consumers in Developing countries (case study: Tunisia).
- Interest in common proposals, scientific projects and network activities regarding research on organic agriculture developments all over the world.
See all from Germany
See all from Europe