CTR Uluslararasi Belgelendirme ve Denetim Ltd. Sti.
CTR International Certification and Auditing Co. Ltd.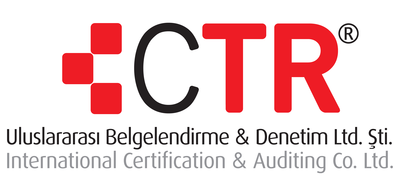 Country/Territory
Turkey
Website
http://www.ctr.com.tr
Phone
90 312 397 82 00
Contact
Pelin Azizoglu (Certifier)
Dilek Erdin Elivar (Certifier)

Description

Being the first auditing and certification body to be grated authorization be the Ministry of Food, Agriculture and Livestock on the Good Agriculture Practices, CTR is at the same time the first certification body to be accredited by TÜRKAK. Being an auditing and certification body to be granted authorization be the Ministry in the field of Organic Agriculture, CTR provides for their customers, with meticulous and reliable certification service, which the industry needs.
See all from Turkey
See all from Asia