INDOCERT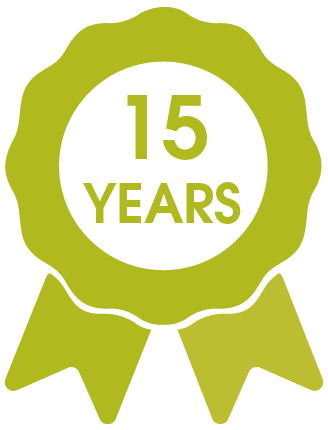 Country/Territory
India
Abbreviation
INDOCERT
Website
http://www.indocert.org
Phone
91 484 2922400
Contact
Mathew Sebastian (Executive Director)

Description

INDOCERT is India's first indigenous certification body established in the year 2001 and based at Aluva, Kerala. INDOCERT is a non-profit organization with a mission to render reliable and affordable Certification and Training Services in the field of production, processing and trade for the realization of safe and sustainable agriculture and food products. INDOCERT is operating nationally in 20 States and internationally in SriLanka, Nepal, Laos, Indonesia and Egypt.

ACCREDITATIONS AND APPROVALS

National Accreditation Body (NAB) Government of India has accredited INDOCERT as per National Programme for Organic Production (NPOP). Furthermore, we offer Organic Certification as per USDA-NOP standards for products destined for export to the United States.
INDOCERT holds international accreditation from DAKKS, Germany according to ISO 17065, for certification of agricultural production, collection of wild plants, and processing of organic agricultural and livestock products and organic aquaculture as per rules equivalent to Reg. (EC) No. 834/2007.
INDOCERT is listed as equivalent certification body by European Union as per 'INDOCERT organic standard for Non EU country operators' (equivalent to EC regulation 834/2007& 889/2008).
INDOCERT is also included in the Swiss list of control bodies that can provide equivalent guaranties for products produced in accordance with the organic production rules of the Swiss Ordinance of Organic Farming.
INDOCERT is authorized by Rainforest Alliance (RA)to offer Rainforest Alliance certification as per the Rainforest Alliance (RA) Sustainable Agriculture standard for farm, group and chain of custody.
INDOCERT is an approved certification body for the trustee certification as per trustea code. Trustea code is designed to evaluate social, economic, agronomic and environmental performance of for Tea estates, Bought leaf factories or producer groups

INDOCERT offers verification audits for BCI (Better Cotton Initiative) which is aimed at getting goodquality cotton in the world market. Audits are conducted according to the BCI standards.

INDOCERT is an approved certification body for certification for UTZ certified code of conduct and chain of custody requirements for Tea, Coffee,herbs and Cocoa.

In addition to this, INDOCERT is also accredited by National Accreditation Board for Certification Bodies (NABCB) as per ISO 17021 & ISO 22003 for providing Food Safety Management System Certification based on ISO 22000 and HACCP Certification.
INDOCERT also accredited by NABCB for offering IndiaGHP and IndiaHACCP certifications for farms and food processing units.
We are approved by Highfield Awarding Body for Compliance (HABC) and Royal Society for Public Health (RSPH), UK to offer Food Safety Training Programmes from Foundation Level to Level 4.
OUR SERVICES

• Organic Certification of:
o Agricultural production
o Food Processing and Trade
o Feed Processing
o Wild Collection
o Input approval as per National Standards for Organic Production
• Rainforest Alliance Certification based on RA – Sustainable Agriculture standards and Chain of Custody Standard
• Certification for UTZ certified code of conduct and chain of custody requirements for Tea, Coffee and Cocoa.
• Trustea certification for tea
• 4C verification for Coffee
• Castor code certification
• Better Cotton Initiative – verification services for cotton
• ISO 22000:2005 Food Safety Management Systems (FSMS) Certification
• Trainers' training programme on Organic Agriculture and Certification
• Training programme for RSPH, UK from basic level to Level 4 Food safety supervision and HACCP for catering, retail and manufacturing
• Training programme for HABC from basic level to Level4 for different food safety programmes.
See all from India
See all from Asia