BHAVI GREENLAB PRIVATE LIMITED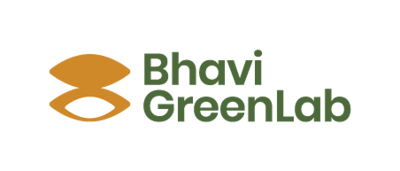 Country/Territory
India
Abbreviation
BGPL
Website
www.bhavigreenlab.com
Phone
+9924209191
Contact
Prashant Vala

Description

BHAVI GREENLAB PVT.LTD.is a research driven company, engaged in to manufacturing organic inputs for agriculture under the brand name 'KRUSHI BALAM'. Based at Gandhinagar - capital of Gujarat - state of India. Our mission is to offer safe, effective and economical solutions to farmers. We believe that everyone deserves to live in a healthy & fresh environment.

BGPL is a start up recognized by the government of India. Founded by retired banker & passionate environmentalist Mr.V.C.Vala, based at Gujarat – India.

BGPL is an environmentally conscious company which helps to solve environmental problems through the development of innovative solutions. Our entire product range is free from harmful chemicals and is infused with plant based bio-enzymes, bio-surfactants, essential extracts and natural oil. We are also strictly against animal testing and our whole packaging is recyclable.Eco-friendly for us means reducing the harmful impact that have on the environment as much as possible.

Our Mission :
To build a more sustainable, equitable and healthy earth for next generation.

Our Process :

Sustainable Sourcing : Using bio based ingredients derived from sustainable sources is our top priority.

Zero Waste : Our manufacturing process is zero waste process and packaging is reusable and recyclable.

Protecting Water : From the product creation to products being used,the water cycle is not contaminated at any stage.

Zero Toxins : All our products are free of chronic toxins.
See all from India
See all from