World Biodiversity Association onlus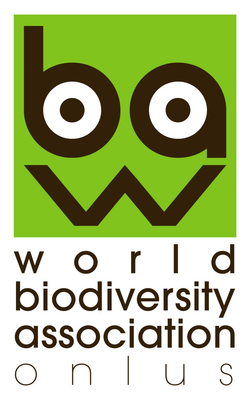 Country/Territory
Italy
Abbreviation
WBA
Website
www.biodiversityassociation.org
Phone
+393474127738
Contact
Enrico Ruzzier
Nicola Tormen

Description

The World Biodiversity Association onlus is a no-profit organization founded in 2004 at the Museum of Natural History of Verona (Italy) by a group of naturalists with the main goal to contribute to discover and save biodiversity. The association consists of and welcomes naturalists, botanists, zoologists and simple Nature lovers worldwide, all united by a common goal: discover and protect the biodiversity worldwide. WBA Project S.r.l. Unipersonal is a Social Enterprise, without purposes of profit, founded in 2014 by World Biodiversity Association, which represents its sole shareholder. Both, the association and the corporate, have two missions: "Discovering Biodiversity", for contributing actively to the inventory of the biological diversity of our planet, through naturalistic expeditions to the biodiversity hot-spots, and "Conservation by Education" to confirm the fundamental role of education in the conservation of natural environments. The aim is to discover and preserve Biodiversity through scientific research and a widespread educational action, directed in particular to the younger generations, encouraging the active conservation of Nature and the respect of natural balance.
See all from Italy
See all from Europe