Міжнародна благодійна організація «Інформаційний центр «Зелене досьє»/Green Dossier
International Charitable Organization "Information Centre "Green Dossier"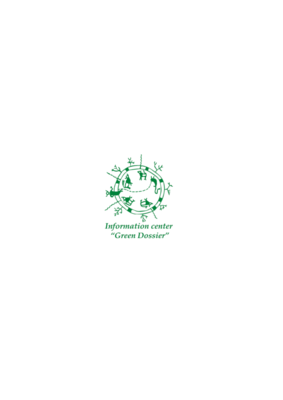 Country/Territory
Ukraine
Description

Information Center "Green Dossier" is an environmental NGO established in 1994.
"Green Dossier" promotes principles of sustainable development and their integration into national policies and government programs by disseminating objective environmental and social information to mass media, local communities, government and business, involving them to practical action.
Promotion of the sustainable production and consumption, and sustainable agriculture including organic are in our core activities for over 15 years. This includes different types of activities: work on legal issues and advocating, awareness raising and education for farmers, producers and traders; collecting good practices and dissemination of the best experience.
We have separate project on organic - OrganicInfo.ua Information Portal (www.organicinfo.ua) where we collected all possible information from Ukraine and worldwide.
Since 2021 Green Dossier is a local partner of OT4D project implemented by IFOAM – Organics International.
See all from Ukraine
See all from